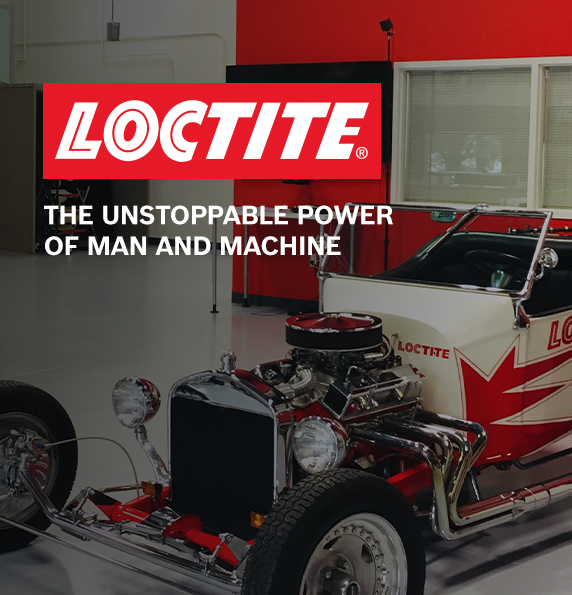 ---
Global Leader in


Industrial Adhesive Solutions

LOCTITE

helps make vehicles and the people who maintain and repair them an unstoppable force for progress.
At Henkel, we manufacture and market more than just quality products, we also provide high performance repair solutions for mechanical, OES, and collision repair applications. We know the challenges facing vehicle repair professionals. Being industry and application experts across manufacturing industries worldwide, we work closely with our customers and partners to create sustainable value for all stakeholders – with trusted brands and high-impact solutions based on an unmatched technology portfolio.

Our automotive aftermarket product solutions include more than 500 specifications, many of which are OEM-approved, of Loctite adhesives, gasketing materials, threadlockers, and sealants. These solutions are preferred around the world by automotive experts for more than 65 years. Our goal is your goal: faster repair times, reduced downtime, reliable repairs, and extended vehicle life, all while maintaining high safety standards.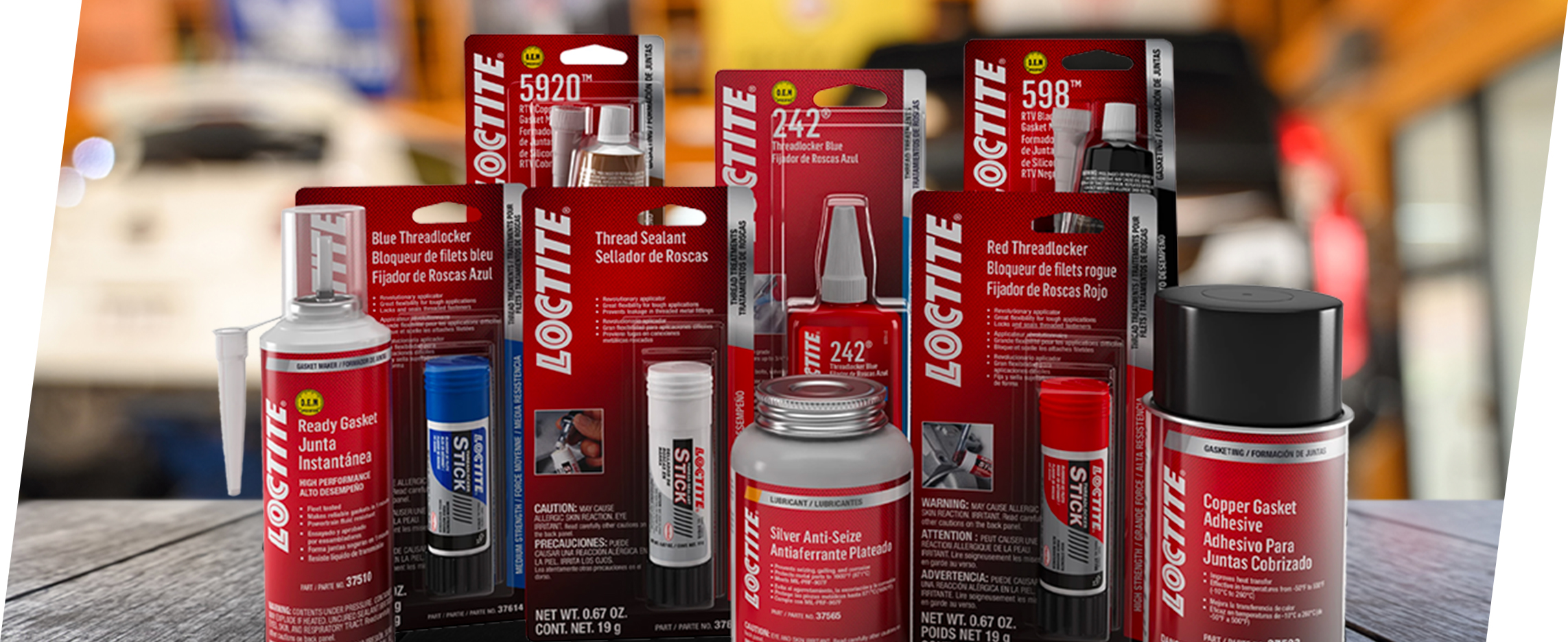 Your Trusted Partner for

Gasketing Solutions

The need for high-performing and reliable gasketing sealant materials to keep processes running smoothly is essential. Leaks or unintended fluid intrusion lead to downtime, work stoppages, and increased cost. However, high-quality gasketing sealant materials prevent leakage or the intrusion of fluids or gases by completely filling the space between the flange surfaces. To ensure that the seal remains intact and leak-free, the gasket must to be resistant to the fluid or gas it is sealing. It must also withstand the joint's application temperature, pressure, and any micromovement.

Henkel's industry-leading experts have made it their mission to produce high-quality gasketing sealant solutions that meet individual needs. Henkel knows that finding the right gasketing solutions isn't always easy. That is why Henkel has set out to demonstrate how its LOCTITE® brand of adhesives materials are there to prevent leaks/fluid intrusion, reduce costs, and make it easy to get the job done right.
Additional information is available online click here
---
Featured Product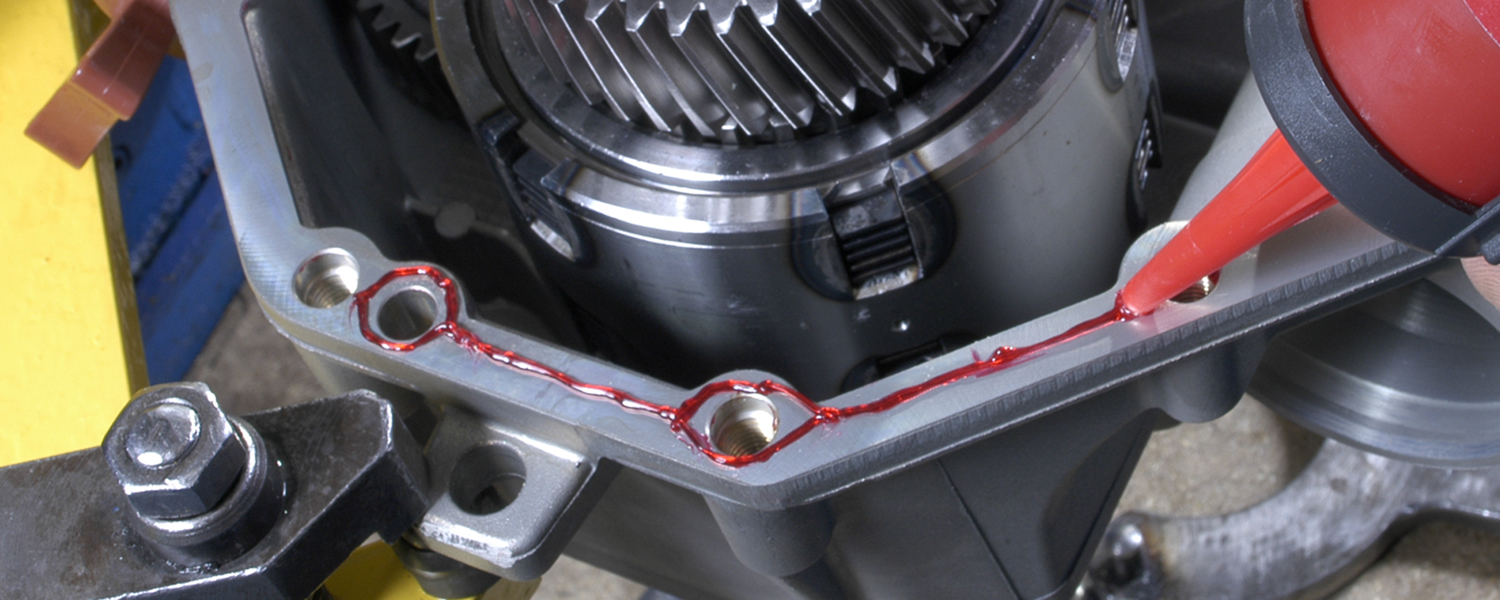 518™ Gasket Maker / Flange Sealant

LOCTITE 518 is a medium-strength, general purpose gasketing product with excellent contamination tolerance. Ideal for use on casted iron, steel and aluminum flanges.

LOCTITE 518 cures when confined in the absence of air between close-fitting metal surfaces. It is an anaerobic gasketing material designed for use on rigid iron, aluminum, and steel flanged mating surfaces. LOCTITE 518 fills gaps up to 0.25mm and forms a flexible, chemical-resistant seal that will not tear or decay.t Parts disassemble easily, even after extended service. Typical applications include sealing close-fitting joints between rigid metal faces and flanges. It is also used as a formed-in-place gasket on rigid flanged connections, e.g. transmissions and motor housings.

Semi-flexible, medium-strength anaerobic flange gasket
For active and inactive rigid metal flanges
Cures through minor surface contamination
Adapts to flange surface irregularities and gaps up to 0.25 mm
Gel-type consistency
Seals instantly against low pressure
Reduces inventory costs
Resists high pressure when fully cured
No compression set or misaligned gaskets
Easy to automate
Reduces process costs – eliminates manual assembly of conventional gaskets
NSF P1 Reg. No. 123758