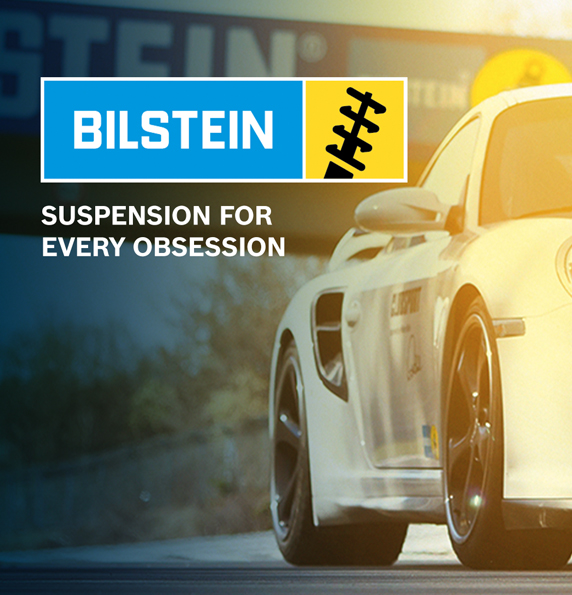 ---
Experience the street


like never before.

BILSTEIN

knows: Being WAY AHEAD is an accolade that has to be earned.
Original equipment, truck and off-road, street performance and motorsport - BILSTEIN has stood for top quality and performance in suspension technology for over 60 years. Worldwide, premium automotive brands such as Mercedes-Benz, Porsche, Toyota and many more, rely on the experience of the suspension experts at BILSTEIN. Regardless of whether you need an OE replacement or sporty coilover to optimize handling: BILSTEIN has high-quality products for all vehicle classes - with application-specific and direct-fit for the individualized needs of different chassis.

BILSTEIN is positioned at the top of the truck and off-road segment – developing technology that trickles down from desert and short-course racing to the weekend enthusiast.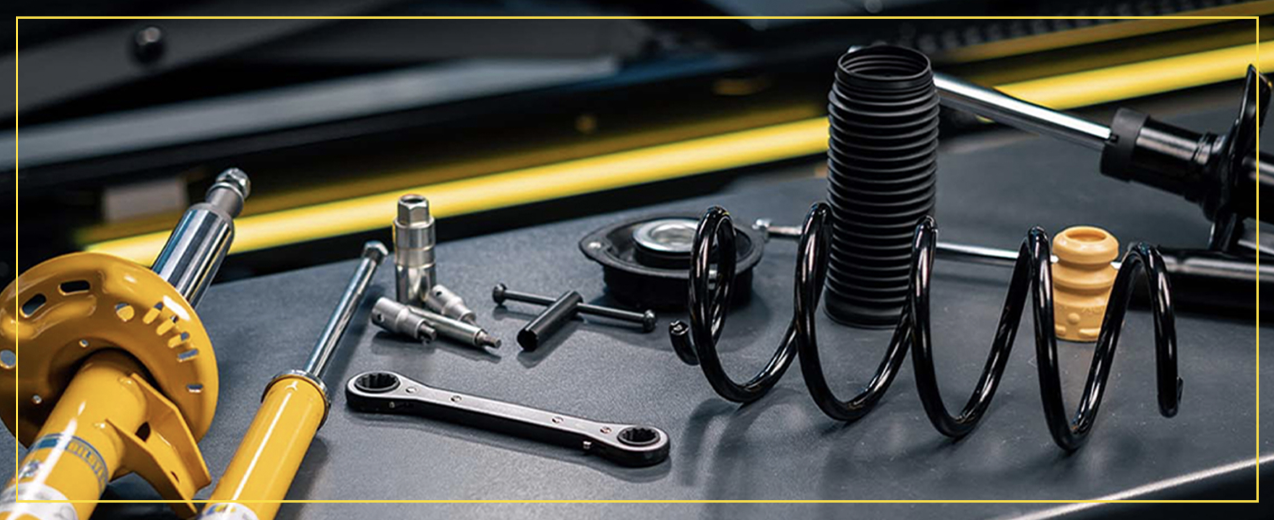 The Right Fit for


Every Situation

BILSTEIN works in tandem with industry partners to develop and produce OEM applications as well as aftermarket performance solutions. High-quality materials, manufacturing processes and engineering of shock absorbers, air springs, passive and active sports and coilover suspensions as well as motorsport applications are subject to continuous improvement processes.

Rigorous endurance tests in laboratory settings and road tests, especially on the Nürburgring and the BILSTEIN test area in Papenburg, prove the performance, uncompromising dynamism and quality of BILSTEIN products. Only when the tested components have passed the entire evaluation program with distinction can they be called BILSTEIN.
Additional information is available online at www.bilstein.com
---
Featured Product

Bilstein B6 4600

Bilstein 4600 is tuned for your vehicle – no matter whether you're working down a gravel road, towing a trailer, or taking the family out; you can expect a safer, more pleasurable driving experience, with less fatigue on those long hauls.

BILSTEIN's nitrogen-infused 46mm monotube design with a floating dividing piston separating the gas and oil, provide consistent, fade-free performance. Durability you can trust on the road ahead.

You can be confident knowing that BILSTEIN's patented digressive valving allows shock absorbers to instantly react to changing surface conditions, giving you a stable, controlled, and comfortable ride.

Optimum grip and enhanced lane stability in day to day and extreme situations
Enhanced safety
BILSTEIN monotube gas-pressure technology
Digressive valving instantly reacts to changing road surface conditions for maximum comfort and control on and off-road
High gas pressure and a longer service life even when pulling trailers or driving off-road
No spring change required (Use of OE spring possible)
Individually fine-tuned in the BILSTEIN road test
Durable vulcanized neoprene rubber bushings