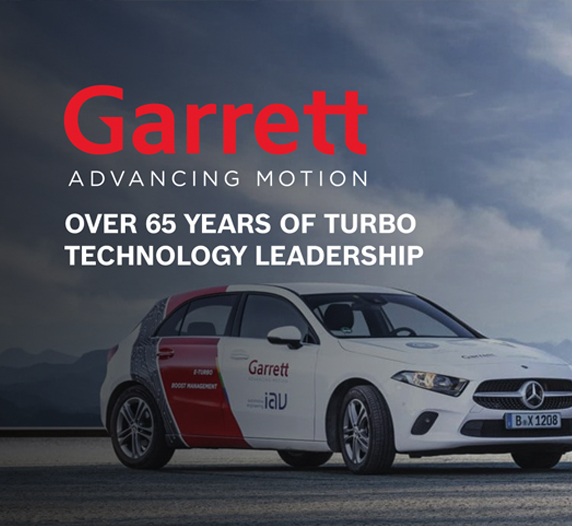 ---
We don't just make turbos


we build peace of mind

Garrett

turbocharging solutions that empower the transportation industry

Garrett is a cutting-edge technology provider that enables vehicles to become safer, more connected, efficient and environmentally friendly. We lead the development of innovative and differentiated solutions which empower the transportation industry to redefine and further advance motion. Our highly-engineered portfolio is rooted in more than 60-years of pioneering turbocharging systems for gasoline and diesel, but today we go further. Our world-class technical solutions are helping to drive a new era in hybrid electrification and fuel-cell powertrains.


These innovations enable our customers to set new benchmarks in vehicle performance while addressing evolving fuel efficiency and exhaust emissions regulations. Following rigorous testing over 3-years and 80,000 miles, each turbocharger is certified by the vehicle's Original Equipment Manufacturer. The quality and innovation established in the original equipment turbochargers is also found in Garrett's aftermarket product ensuring a perfect fit and function every time.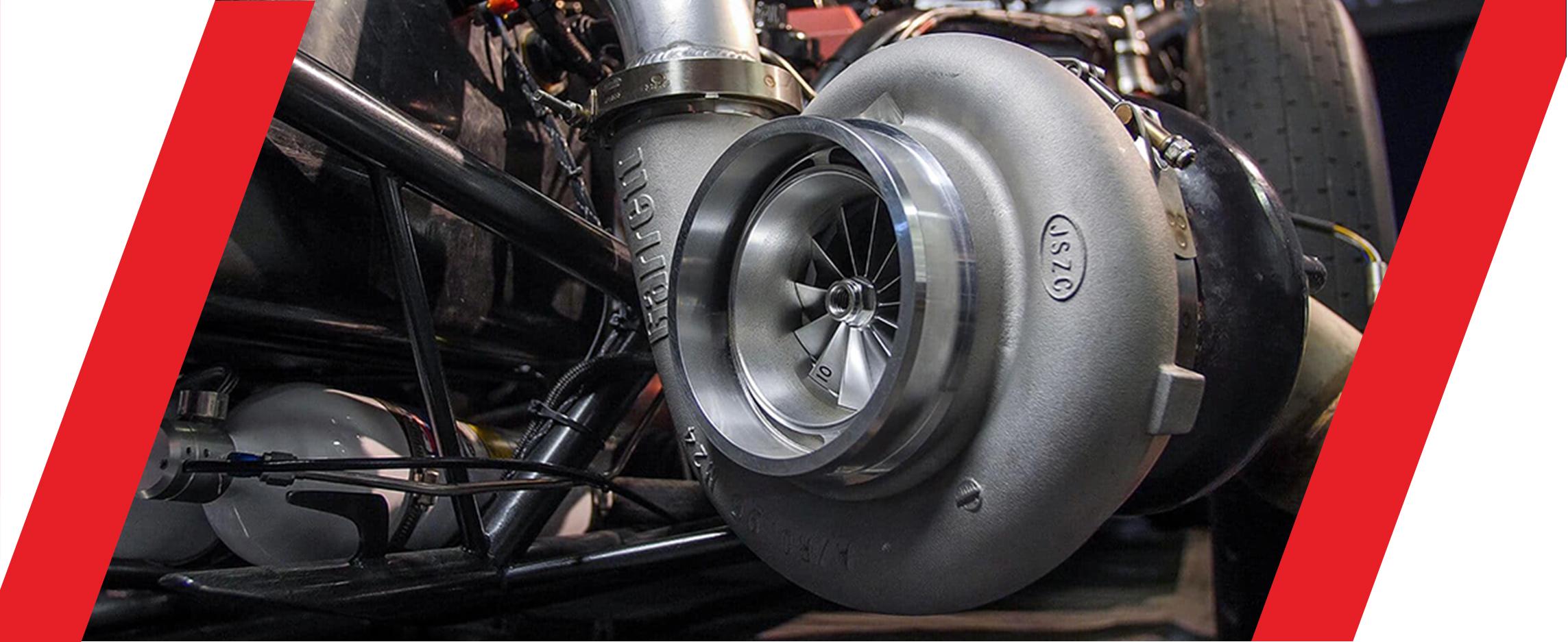 Leading Through

Technology


Garrett is a leader in turbo technologies in every region of the world and across all vehicle classes and engine types. Tightening and converging fuel efficiency and emissions standards will see continued adoption of our engine boosting systems, driven by our technology leadership, extensive product offering, investment in engineering innovation and our deep relationships with OEMs.


Over half of all gasoline powertrains are expected to be turbocharged by 2022, with Garrett in prime position thanks to its world-first gas variable geometry turbo, which works in tandem with combustion phasing to improve engine thermal efficiency, enhance fuel economy, reduce CO2 emissions and deliver best-in-class performance. In diesel engines, we continue to pioneer variable nozzle turbine and two-stage systems for cars and trucks, opening up engine downsizing options for automakers through impressive power density, while improving fuel efficiency and reducing NOx and CO2 in real world driving conditions.
Additional information is available online at www.garrettmotion.com
---
Featured Product




Turbocharger 2.7L


Garrett – Same performance, same intricate calibration, and same whole-life advantages – but with none of the risks associated with the poor- quality copy turbos that are sold around the world as supposed substitutes.

Recent product analysis undertaken by Garrett – Advancing Motion, comparing original quality Garrett turbos with remanufactured VNT™ turbos using non-original components and copy turbos, shows that its market-leading Garrett turbos deliver significantly better whole-life value than lower-cost non-genuine alternatives when taking into account reliability, performance, fuel efficiency, and longevity.